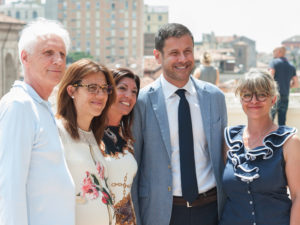 Well, yes!
Although a little late we did a small opening of Casa AlCarmine.
A celebration among us of the staff, friends and fellow travelers of this adventure.
A few words to wish each other good luck and then a nice toast with a sumptuous "snack". Nothing exaggerated. But above all we did the general tests for upcoming events , we "tested" our beautiful terrace and with great satisfaction.
And now we can start planning for the future.
We have cultural events, parties, concerts and more in mind.
To the delight of our guests.